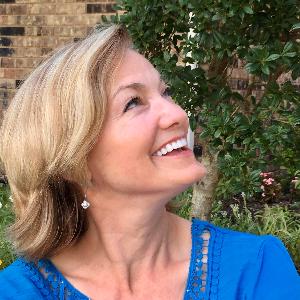 Carrie lived life with zest and had a knack for injecting joy and laughter into any situation. This horrid disease swept in and took over her body so quickly, but it never took her spirit or her joy. Carrie's light brightened up the room and she had us laughing until the very beginning of her eternal life with Jesus! She was an incredibly devoted mom to her two boys Ben and Pres, a lifelong artist, a passionate high school English teacher and the best daughter, sister, friend and aunt that anyone could ever ask for.
Carrie freely gave away all of the love she had. Even in her greatest suffering she was thinking of others. Carrie was very passionate about raising awareness around pancreatic cancer and expressed her desire for us all to spread the word to everyone we know. We truly hope you will help us to honor her by supporting PanCan and donating to the organization that helped her to feel connected, cared for, informed and hopeful!
These contributions will go directly to PanCan in order to fund vital research toward finding cures and treatments as well as to provide other patients and families with the same support Carrie received.
Carrie fought a valiant fight and faced her journey with superhuman courage and faith. This inspires us to face life with the same and to carry on her light, love, joy, kindness, warmth and laughter everywhere we go. She is irreplaceable, but her light will remain with us and will never fade!
Thank you from the bottom of our hearts for the love and support,
- The Remington and West family
"Therefore, if you have been raised with Christ, keep seeking the things that are above, where Christ is seated at the right hand of God. Set your minds on the things that are above, not on the things that are on earth. For you have died, and your life is hidden with Christ in God. When Christ who is our life is revealed, then you also will be revealed with Him in glory." Colossians 3: 1-4
View More
Printable donation form - print and mail.