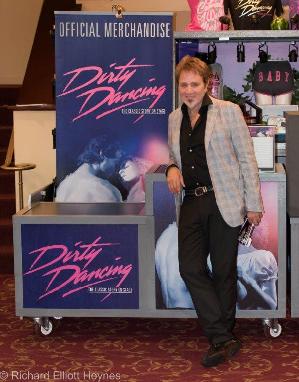 "It's been 30 years since the smash hit "Dirty Dancing" starring the late Patrick Swayze and Jennifer Grey lifted Baby and Johnny into the hearts of audiences around the globe. I've partnered with the Pancreatic Cancer Action Network to pay tribute to my close friend Patrick Swayze.
Patrick passed away from this disease in 2009, just 20 months after diagnosis. He was only 57. Patrick and I had a kinship. While working with him on "Dirty Dancing" I realized the character he played was really who he was. He had a big heart. After he was diagnosed I wanted to do more. Since then, I've supported PanCAN by donating all of the film's original song demo sales to the organization.
You too can help. Honor Patrick's memory today by making a donation to improve outcomes for pancreatic cancer patients. Just because you don't have a connection, doesn't mean that you are immune to helping."
- Franke Previte, award-winning songwriter of the "Dirty Dancing" hit song "(I've Had) The Time of My Life" and friend of Patrick Swayze
View More
Printable donation form - print and mail.