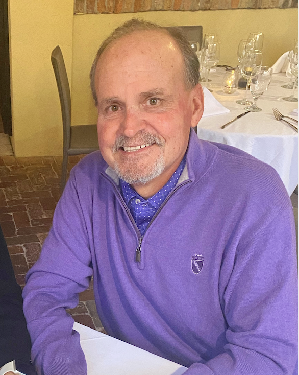 This fundraiser and page is in dedication and honor of John Louis Rizzi, of Upper St. Clair and Naples, FL, who passed away, at age 60, on Saturday, August 21, 2021, after a courageous nine-month battle with pancreatic cancer.
On November 11, 2020, John Rizzi, our dad, husband, Pappy, friend, mentor, and rock was diagnosed with Stage IV pancreatic cancer. John fought a courageous nine-month battle through nineteen rounds of intense chemotherapy.
To continue to raise awareness and critical funds for the Pancreatic Cancer Action Network, his family is continuing their fundraising efforts to change the future of pancreatic cancer. The Pancreatic Cancer Action Network is a nationwide network of people dedicated to working together to advance research, support patients and create hope for those affected by pancreatic cancer. John has always been the rock of our family, and we want to continue to honor him, and everyone fighting this disease, so no one fights alone.
Pancreatic cancer has the highest mortality rate of all major cancers, yet it is one of the least funded and we want to change these stats. The trouble with pancreatic cancer is that by the time it is detected, in most cases it is already too late. Our hope is that by funding research we are aiding in the creation of tests for early detection of pancreatic cancer.
Here's to being one STEP closer to a cure.
#CancerHasNoBIZwithRIZ
View More
Printable donation form - print and mail.