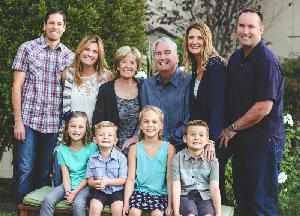 We thank all the family and friends that have joined us in support of Julie for the last 10 months since her diagnosis. This disease is brutal and the survival rates of those diagnosed in late stages of pancreatic cancer is grim. Julie would like to gain support to WAGE HOPE for those that may be currently facing this diagnosis.
She was was touched by the number of supporters that came out in person and in spirit for her "Team Julie" last November. How many people get to experience the love a support of all those they have touched in such a positive way?!
That day was truly a blessing.
Julie was a positive spirit with passion for every day she set her feet on the ground. Let's continue in remembering her spirit and memory in this way every day!
View More
Printable donation form - print and mail.