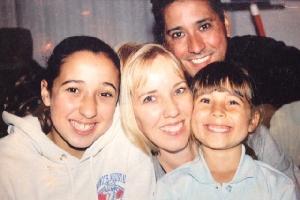 I'm raising money for pancreatic cancer awareness for my father through Hope Rising, a benefit concert featuring students of CSU Long Beach's Bob Cole Conservatory of Music. I lost my father to pancreatic cancer in 2010, when I was eleven years old.
Hope Rising will be held on Saturday April 20th, 2019 at 7pm at the Los Altos United Methodist Church. The address is listed below. There will be good music, good food, and a great message! Tickets will be $5 for students with ID and $10 for adults. I hope I see you there to honor not only my father, but countless others who have fought and are fighting pancreatic cancer.
By making a donation to me, you are directly supporting efforts to combat this deadly disease through medical research and national advocacy efforts.
Please make a donation today and help me fight pancreatic cancer, for my father and many others!
Los Altos United Methodist Church
5950 E. Willow Street.
Long Beach, CA 90815
View More
Printable donation form - print and mail.