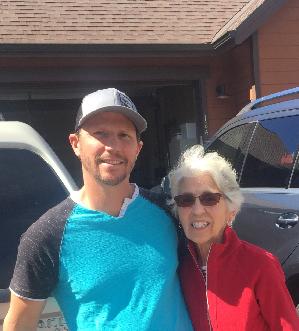 Hey everyone,
I'm raising money in support of the Pancreatic Cancer Action Network by creating a fundraising page honoring my late wonderful aunt Darlene Layton. Darlene is the inspiration behind my food truck adventure Darleen'z Dillaz that I began last year. Previously I had pledged to donate a percentage of my annual sales to a Pancreatic fund of my choosing. I have selected the Pancreatic Cancer Action Network as this fund. My intent is to continually donate my business proceeds as well as to drive awareness to help find a cure for this disease.

By making a donation, you are helping to advance research, support patients and create hope for those fighting pancreatic cancer.

Please make a donation today and help us to reach my fundraising goal!
View More
Printable donation form - print and mail.